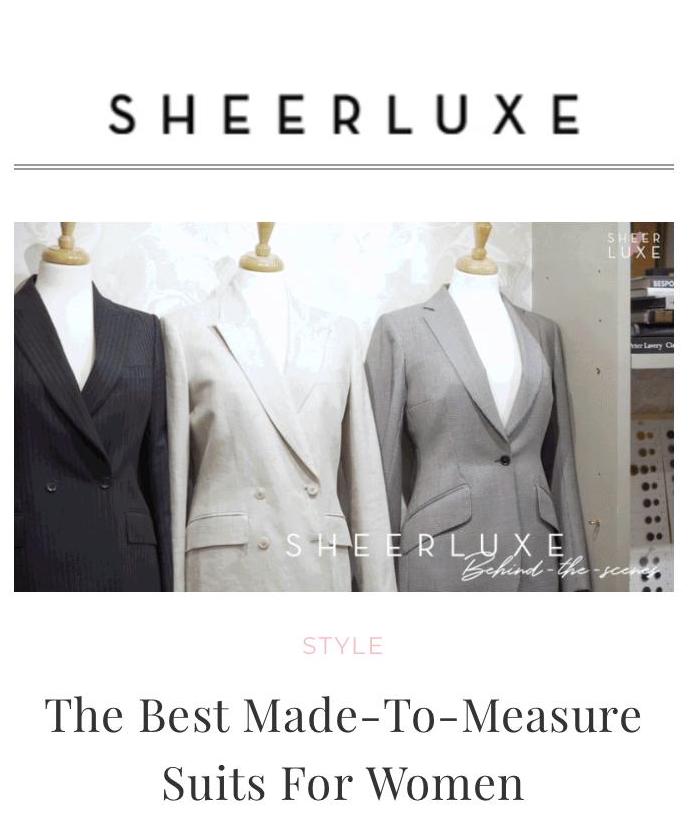 Sheerluxe: The best made-to-measure suits for women
Sheerluxe Founder, Georgia Coleridge Cole, stops by The Deck's Chelsea atelier to interview them about the process of making a suit.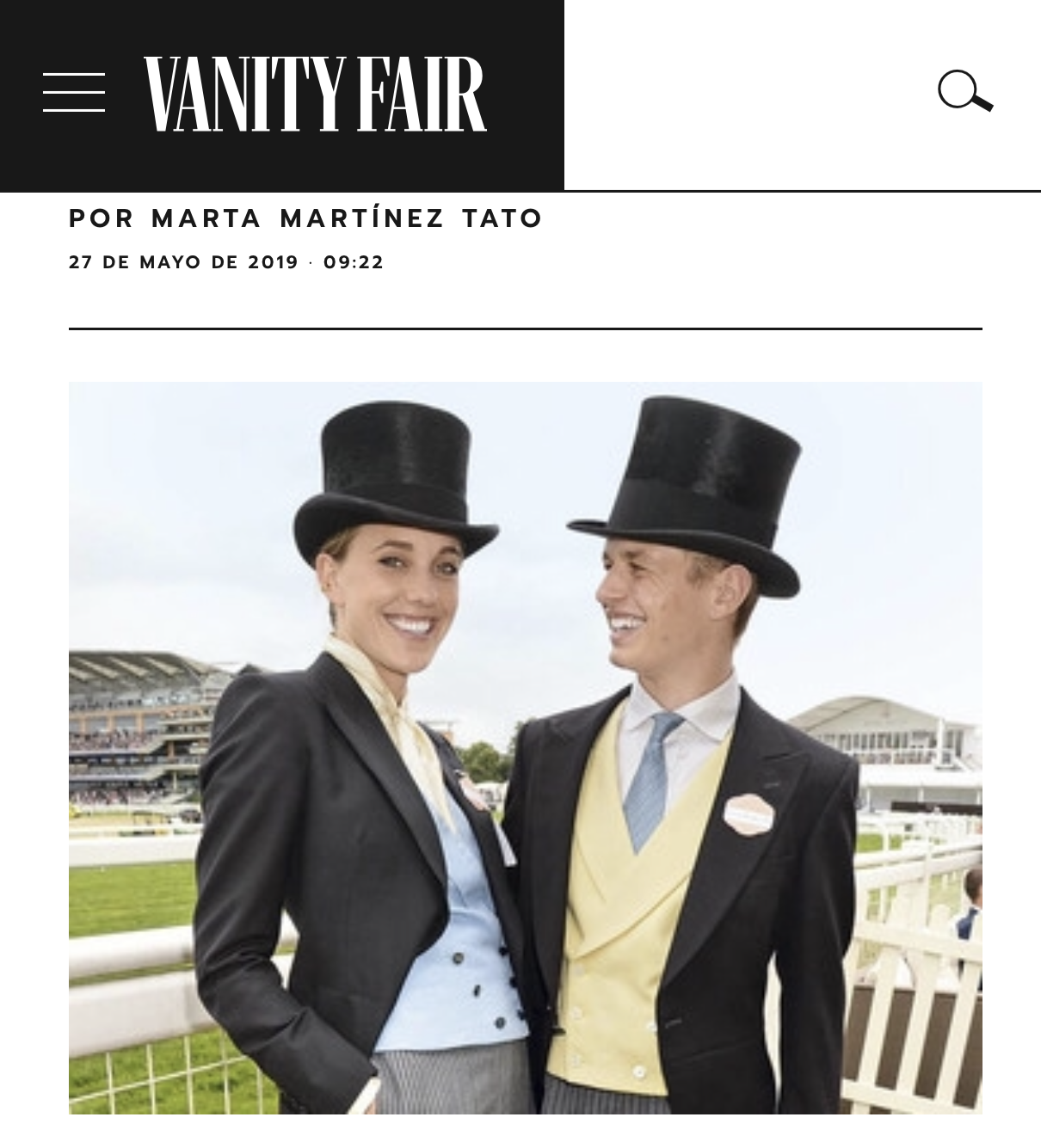 La bisnieta que esta revolucionando la sastrería femenina. En 2016, Knatchbull se convirtió en la primera mujer en desafíar la etiqueta de Ascot vistiendo un traje de caballero
Tatler: Thriving Miss Daisy
How the Founder of The Deck is making strides beyond Savile Row. Daisy Knatchbull knows fashion's rules - and loves to break them

The Robb Report: London's New Tailoring House Just for Women
Tailoring has traditionally been men's business, but once a woman has a made-to-measure suit—one that enhances her assets and conceals any flaws—she's quick to recognise why everyone needs a go-to tailor.
Women's Wear Daily:
Green Threads
Tailoring brand The Deck to focus on slo-mo fashion. The brand that frowns on waste and values the considered, not the impulse, purchase
Daily Mail:
Chic fashion label The Deck launches
One of the most stylish royals, Lady Helen Taylor, was an ambassador for Giorgio Armani. Now the Duke of Kent's daughter is lending her support to someone much closer to home.
Savile Row tailor alumnus Daisy is shaking things up in women's tailoring with her new made-to-measure suiting service. The Deck, launching at its flagship store in Chelsea.
Having worked for renowned tailor, Huntsman, Savile Row Daisy realised there was a demand for a new fashion brand specialising in made-to-order suits focusing exclusively on women. There birthed 'The Deck' - a tailoring business seeking to empower women. Launching in April 2019, Daisy is challenging the idea that tailored suiting is a man's world and women's merely an after thought.
The Rake:
A great view from The Deck
This month we witnessed a new player join the lasting ranks of women who broke the mould and turned to the suit to represent themselves in their most elegant, most stylish and most evocative manner. Women like Charlotte Rampling, Diane Keaton, Marlene Dietrich, and now, there's The Deck.
Gentleman's Journal: Diary
On Friday night, businesswoman, designer, and long-term friend of Gentleman's Journal, Daisy Knatchbull, launched her new women's tailoring brand, The Deck. The party, held at Wild By Tart in the heart of Belgravia, saw Daisy being joined by the great and the good of the sartorial world — as well as a few familiar faces.
Inspiring Madderson Women Series: The Deck London
Q&A with Daisy Knatchbull, Founder of The Deck London
Daisy Knatchbull is the latest in a long line of Knatchbull family women to complement their rebellious personality with a head-turning sense of style.